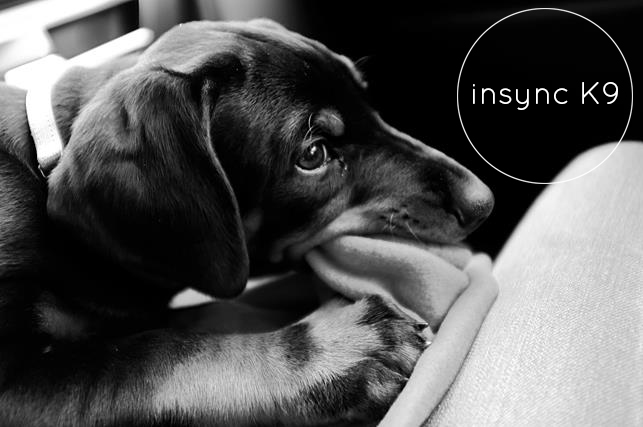 Here are our top tips for training your dobermann puppy!
Let your puppy settle and build your relationship.
The most important way to start training your dobermann puppy is to let him settle in before going ahead with an intensive training regime. Focus on building his confidence and building a good relationship with you through play until he is comfortable in his environment.
Decide on your 'House Rules'.
All dogs, but especially particularly intelligent breeds like the dobermann, require consistency and black and white rules. Consistency is key to ensuring you give a clear guide to your puppy on what is acceptable and unacceptable behaviour. Establish house rules which are all agreed on, for example if being allowed on furniture is acceptable or unacceptable, and make sure they are stuck to.
Keep training sessions short and fun.
Another key aspect to training your dobermann puppy is to ensure training sessions are kept fun, so your puppy will keep wanting to come back for more! Sessions should ideally be finished before your puppy gets bored, ideally just a few minutes a few times a day. Long training sessions will mean your puppy looses interest and can get frustrated.
Dober-sharks! Training your dobermann puppy bite inhibition.
Dobermann puppies are renowned for terrible puppy biting! By training your dobermann puppy bite inhibition, you will be setting him up for success in the future. There are lots of methods for training bite inhibition, you can try redirecting him from yourself onto a toy and praising chewing on the toy, or sometimes a high pitched scream when your puppy's teeth touches you will imitate that of litter mates.
Toilet training your dobermann puppy
Dobermann puppies usually take to toilet training very quickly, as they are very smart and want to please their owners. Keeping a close eye on your puppy really is clear here, looking for behaviour which suggests he may need the toilet, such as sniffing, as well as letting him out regularly (especially about 20 minutes after any food) It is important that your puppy is never reprimanded for going to the toilet in the wrong place, this will only lead to him trying to hide it.
Utilize the crate
Dobermann puppies are known for getting into all sorts of trouble, if left to their own devices! Training your dobermann puppy to enjoy being in his crate means he will have a safe place to relax when you aren't watching him.
Thanks for reading! Click on our other articles to find more useful tips for training your dobermann puppy!